7735 Wyandotte Street East Windsor, Ontario
 We always want you to understand your best denture treatment options. That's why consultations are always 100% complimentary.
After agreeing on the best treatment plan for your individual situation we will custom make your denture for you and allow your full involvement in the aesthetic decisions for an even more personalized result. Your teeth will be custom made for you and you alone. No two individuals are the same and therefore no two dentures should be the same.
Denture Repairs & Emergencies
At the Windsor Denture Clinic, we understand how traumatic it can be when someone breaks or loses their denture.  Please give us a call right away so that we can repair your existing denture or make a new one for you.  Windsor Denture Clinic on-site lab allows for quick service and SAME DAY REPAIRS.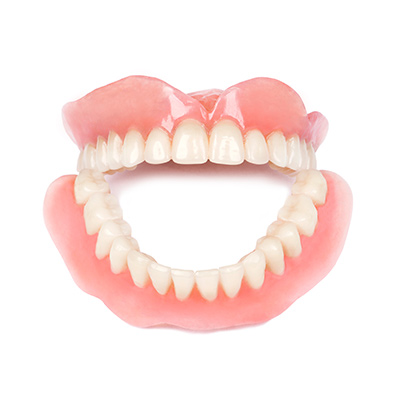 Complete Dentures
Dentures are custom made replacements for natural teeth. It refers to the type of treatment involving the fabrication of a full upper and lower denture. These new teeth are removable and stay in place due to suction. Complete dentures can be immediate or conventional. To make a full set of dentures requires precision and skill. Dentures are made in stages usually over a two week period with at least 4-5 appointments. At each visit, the client and Denturist discuss progress and make decisions on such things as colour and size of new teeth.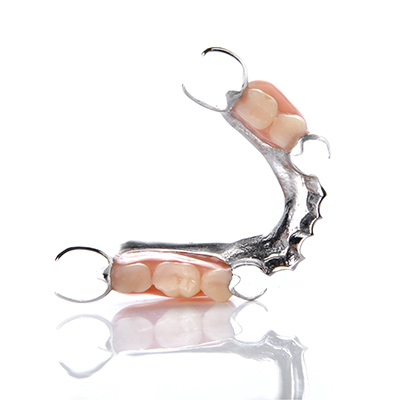 Partial Dentures
These types of dentures are used when a few teeth are missing or when the remaining natural teeth are not strong enough to support a bridge. Partial dentures are removable and are held in place by clasps attached to the nearby natural teeth. Partial dentures help to preserve the remaining teeth, improve chewing and speaking, and prevent surrounding teeth from shifting. There are three types of partial dentures: conventional acrylic, metal cast partial, and flexible dentures. Windsor Denture Clinic offers a complimentary consultation during which you can learn about the best option for you.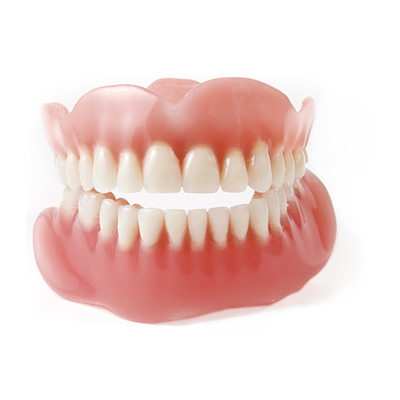 Immediate Dentures
This treatment option is suitable for those individuals that choose to have their denture made prior to their natural teeth being removed. Once the natural teeth are removed, the new denture is inserted the same day. Windsor Denture Clinic will work closely with your dental surgeon to ensure a smooth and timely transition. In some cases, it takes up to 9 months for gum tissue to heal. Multiple adjustments may be required during the healing period.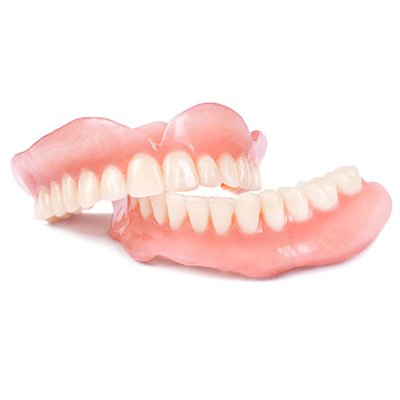 Denture Relines
Denture relining is a procedure that reshapes the underside of the denture to make it more comfortable and proper fitting. Because changes in the mouth occur over time, relines are recommended every few years. Windsor Denture Clinic offers "soft" or "hard" relines. Speak to the Denturists for the type of reline that is best suitable for you.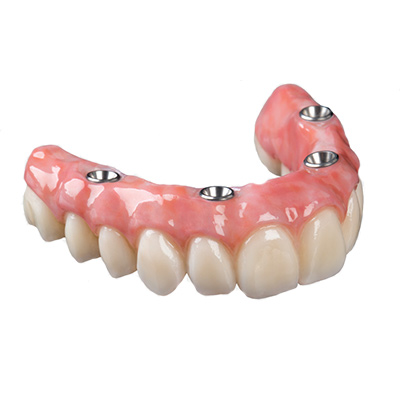 Implant Supported Dentures
Implants are small titanium posts that are placed inside the gums and adhere to the bone. The denture clicks into place over the implants and securely stays in place. The over denture is still removable just as a conventional denture. Implant supported dentures are more stable and more secure than conventional dentures. Implant supported dentures are strongly recommended for the lower denture because conventional dentures tend to be less stable in the lower jaw.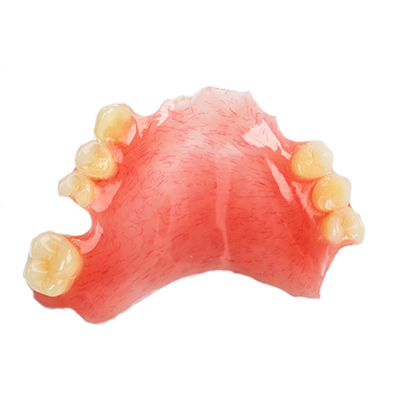 Flipper Denture
If you lose one or more of your front teeth, you may feel very self-conscious about the new gaps in your smile. Windsor Denture Clinic can offer a solution by providing you with a small appliance to fill in these gaps.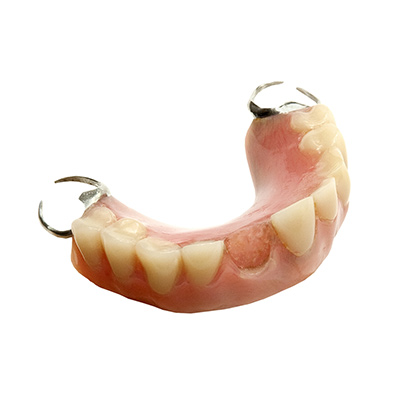 Tooth Additions
If you have a partial denture and require an extraction, a denture tooth can be added to your existing denture. This is a possible treatment option rather than having a complete new denture made.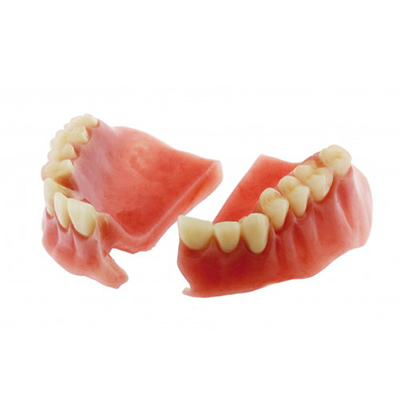 Denture Repairs
Dentures can break, chip, or crack for a variety of reasons. No matter why they break, most people need them fixed as soon as possible. Windsor Denture Clinic will handle your emergency right away. Repairs are completed on the same day.
Millions of people wear dentures with the goal to eat, smile and speak with confidence.  At Windsor Denture Clinic, we're committed to assisting you in reaching these goals.  Making dentures is a multiple step process that requires mutual collaboration and understanding between Denturist and client. 
When you come in for a consultation, you will speak directly to the Denturist who will explain the process, cost, and available options for your unique situation.  Call now to book your complimentary appointment.
  519-915-9878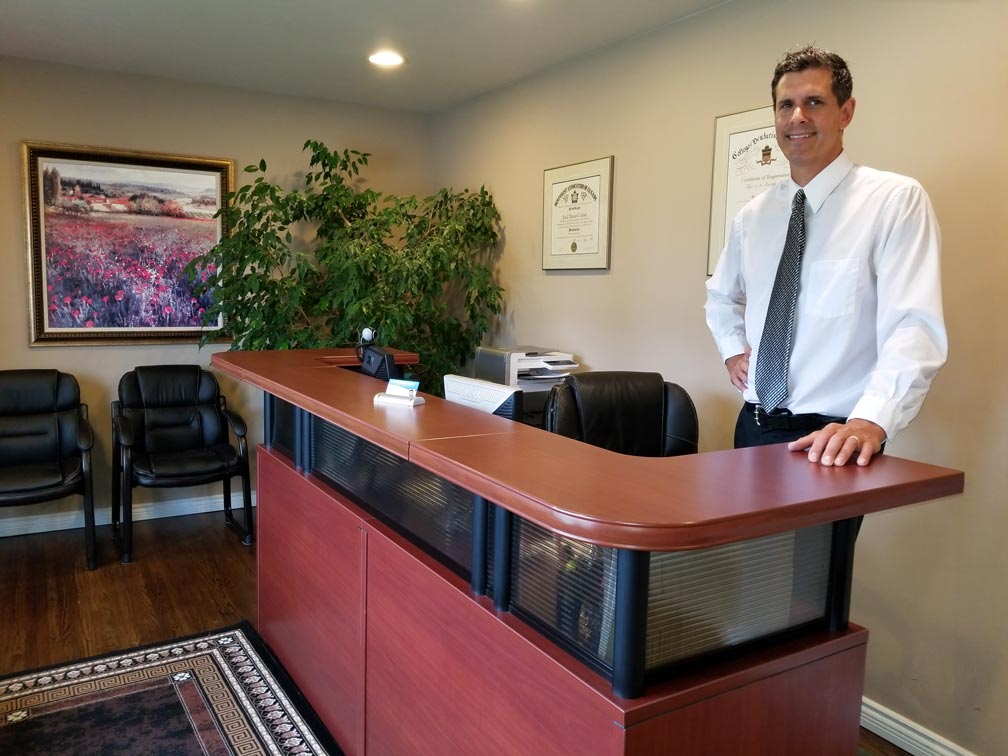 Windsor Denture Clinic is owned and operated by Paul Cahur, DD.  He provides quality, client centred care with a professional, and personalized approach.  Paul has over 20 years of experience doing what he does best – providing beautiful, lasting smiles.
Windsor Denture Clinic offers denture care to Windsor and surrounding area residents.  Whether you require complete upper and/or lower dentures, partial dentures, implant retained dentures, repairs, or relines, Windsor Denture Clinic is your one-stop shop.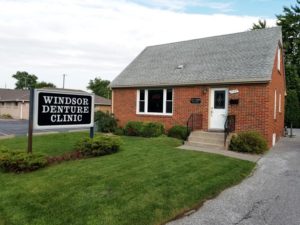 Quality & Excellence
Here at the Windsor Denture Clinic, all work is exclusively performed on site by the Denturist himself.  This ensures consistency in workmanship and care that clients receive.
There is no middle man, which means every client receives a carefully crafted, customized denture in a reasonable amount of time with no delays.
Windsor Denture Clinic is truly dedicated to "quality and excellence" and is committed to creating dentures that fit great, look spectacular and allow for proper use when eating and smiling.  Windsor Denture Clinic uses the latest technologies and premium quality materials ensuring the best in cosmetics and function.
Come see for yourself and experience a level of service that will put a smile on your face. Call us today (519) 915-9878!